SkyTab POS / SkyTab Mobile is a game changer for the hospitality and food service industries. Combining state-of-the-art hardware with simple and intuitive point of sale software to deliver an exceptional experience for businesses and their guests. The SkyTab POS complete order and pay at the table solution will take your operations to the next level.
FREE POS equipment with no lease agreements for new clients.
Reach Your Guests Where they Are
SkyTab POS And Bay State Merchant Services At Your Service
A next-gen restaurant platform packed with cutting-edge technology to boost your bottom line and deliver five-star guest experiences. Accept EMV, contactless and swipe card payments. SKyTab POS have selected Baystate Merchant Services as an independent merchant services provider to offer their new flagship product to their customers. Baystate Merchant Services can assist with the entire setup and installation to help streamline your transition to SkyTab POS.
Revolutionize Your Restaurant
Create a dining experience that stands out from the competition and future-proof your restaurant with our best in class technology from SkyTab POS and BayState Merchant Services. Customers can order items directly from the table, quickly split checks, add tips and so much more.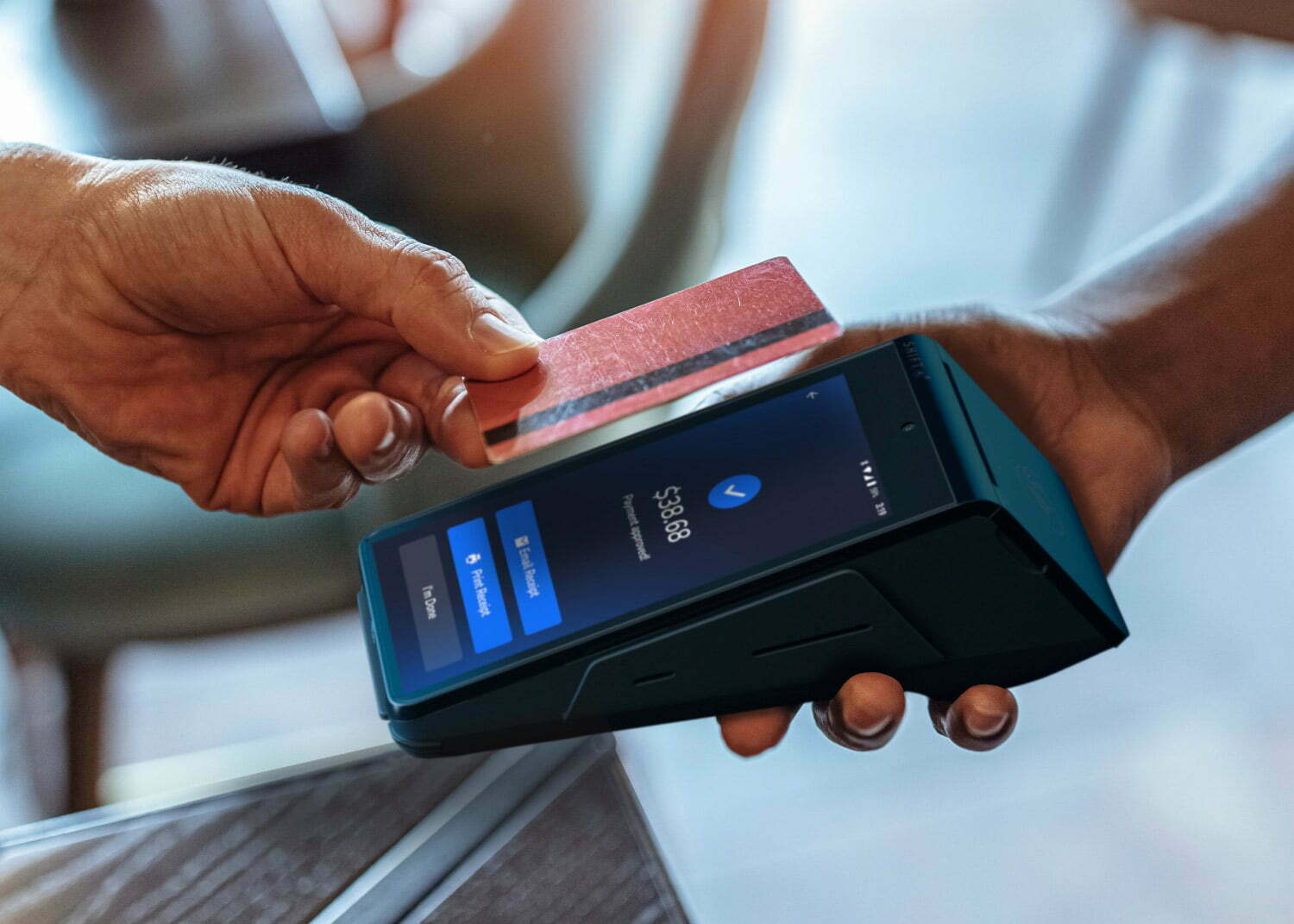 Mobile Ordering and Pay-At-The-Table
SkyTab Mobile is a complete mobile ordering and payment solution to supercharge restaurant efficiency and enhance the guest experience. Send e-receipts or paper receipts with the built-in printer. 
Integrated Online Ordering
SKyTab Online delivers a fully integrated online ordering solution with a custom branded online menu that syncs right to the SkyTab POS.
QR Code Ordering and Payments
Turn tables faster by allowing customer to order and pat at their convenience by scanning a QR code with their phone.
Beyond the Point of Sale.
The Sky's the Limit!
Engage with customers and build your brand with powerful marketing tools from SkyTab POS.
With built-in social media tools, you can manage your online presence and connect with customers with SkyTab POS.
Customer Loyalty Programs
Keep customers coming back with personalized promotions, rewards and loyalty incentives with SkyTab POS.
A simple star rating prompt at checkout alerts managers of poor reviews to address onsite with SkyTab POS.
Take control of your business operations with powerful back-office management tools.
Take the guesswork out of business decisions and boost your bottom line with real-time data.
Manage your entire operation with Lighthouse, your back office command center.
Keep a pulse on your business no matter where you are with a back office in your back pocket.
Next-Gen Hardware Solutions
SkyTab POS System
Your restaurants hub has a sleek design and flawless performance.
SkyTab Mobile
Handheld terminal to take orders and payment from anywhere.
SkyTab Glass
A purpose-built tablet optimized for efficient tableside ordering.
Kitchen Display
Supercharge your BOH efficiency with a kitchen display system.
Our merchant services company has certified payment professionals who take the time to understand your business and your need to offer the best solutions.
We perform a thorough analysis of merchant statements for businesses and take the time to explain your current rates and fees.
We pay your cancellation fees
Does your current provider charge a termination fee? Don't worry, we will pay your termination fee for you. 
We offer free POS equipment with no lease agreements to all of our new clients to help make switching easier! 
Customized solutions for integrating the Harbortouch POS System at your business with your current accounting or business software applications.
Dedicated Account Manager
You receive top-notch customer service from your LOCAL rep to ensure a smooth transition and long-lasting relationship.
Speak with one of our
LOCAL

consultants
Set up a time to speak and meet with one of our local Certified Payment Professionals for a complimentary consultation.