Bay State Merchant Services
Ooh! Ooh! Shoes opened in 1988 in Newport, Rhode Island by Judith Lawrence at a location known as Christy's Landing. This five hundred square foot store sold mostly shoes and limited clothing. Eventually more space was needed and we moved to a new location on Thames Street in Newport and stayed there until a new store was opened in 1998 in the area known as Brick Market.
The Brick Market store carried a much larger variety of clothing as well as shoes from casual to dressy and became known for its different selection that you didn't get at other stores.
It was this philosophy that has become the trademark of Ooh! Ooh! Shoes which still continues today. Many of the brands we carry sell only to boutiques with many of our shoes and clothing coming from Europe primarily Spain and Italy.
33 Steeple St., Mashpee, MA 02649
350 12th Ave. S, Naples, FL 34102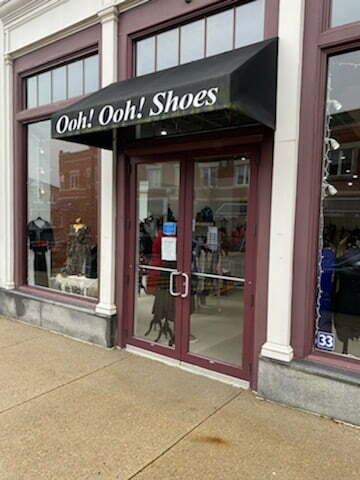 We love our merchants, and we thank them for their entrepreneurial spirit, work-ethic, and the boost that they give to their local economies. We believe that helping to promote their business is just another way that we at Bay State Merchant Services can express our gratitude for all that they do for the community.
Merchant Spotlight Liberty Liquors of Mashpee, MA Liberty Liquors is well...
read more