Bay State Merchant Services
Mobile Mixers is a fully comprehensive and all inclusive mobile bar service that will enhance any special event. We supply professional T.I.P certified bartenders and will provide a "one stop shop" with a unique bar experience. The Fully Licensed bar is perfect for tented areas or anywhere outside, always creating a unique and elegant touch. So let Mobile Mixers Bring The Bar To You!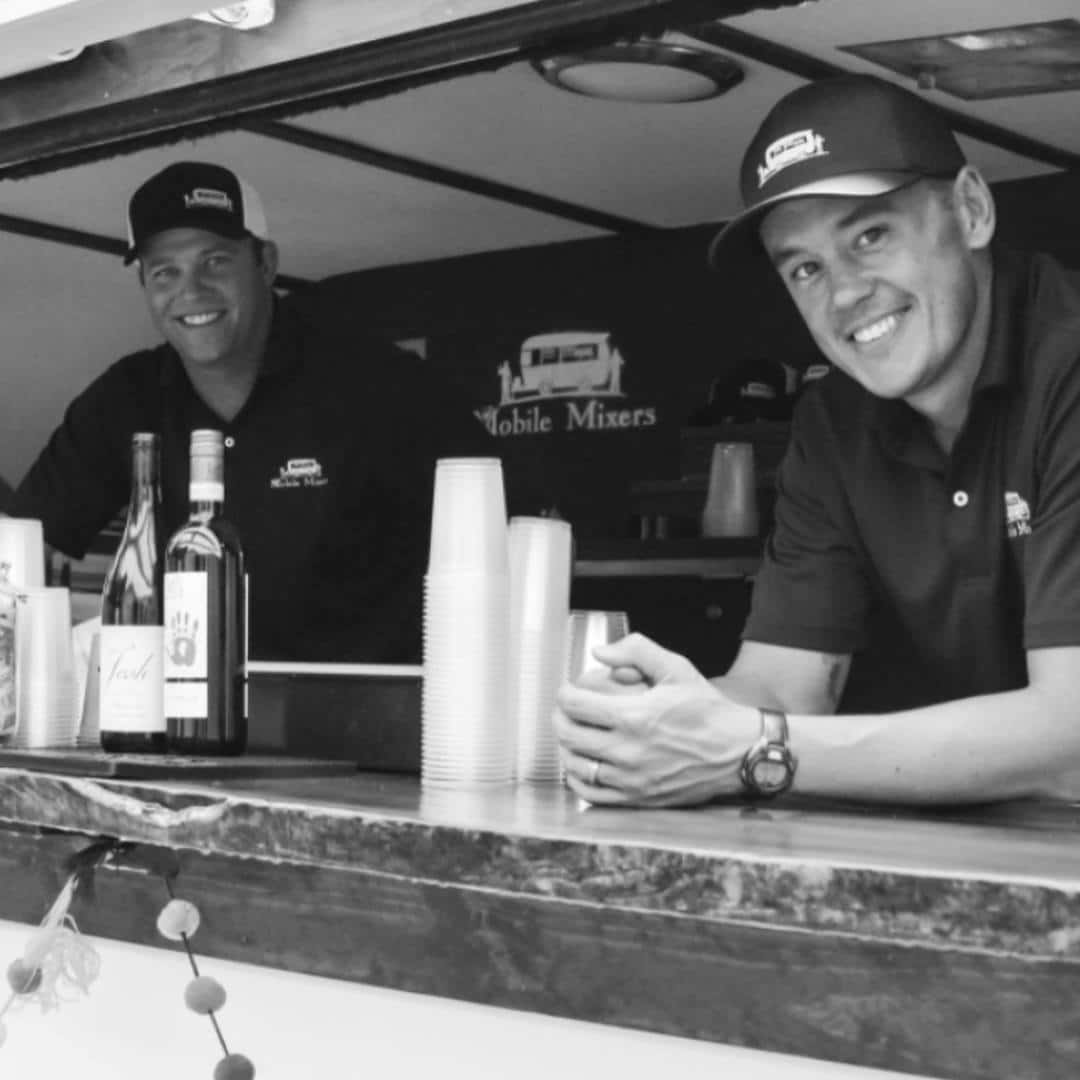 "We chose Cape Cod Mobile Mixers as the bartenders for our wedding because it was really important to us to be able to choose exactly which drinks we wanted to serve… If you're particular about the drinks you're serving and want a bartender who can get exactly what you're looking for, I would recommend CCMM"
~ Emily, via The Knot 8/19
"Cape Cod Mobile Mixers was a big hit at our outdoor wedding. I knew as soon as I came across them in my bartender search they were the perfect unique touch I was looking for. They were easy to communicate with throughout the process if I had any questions… To top it all off their drinks were amazing. Use Cape Cod Mobile Mixers for your wedding if your looking for a fun, different touch to your wedding!"
~ Chelsea, via The Knot 6/19
"Cape Cod Mobile Mixers did a fantastic job at our event. ..We did not have a place to set up a bar that would look as nice as I would have liked it to, so the idea of having the MM roll in and take care of all of that was so easy! Rory and Mike were professional and all of our guests had great things to say about them. ..I found out they also do birthday parties and various other events so I will definitely be hiring them again!"
~ Megan, via The Knot 8/2017
"I wish I could give them 10 stars! Cape Cod Mobile Mixers was hands down the best decision we made during this entire wedding planning process. Besides the fact that Rory and Ty were two of the nicest guys ever, they were extremely professional. The booking process was easy, and any questions I had were answered right away. The guys showed up right on time, and even (I learned this after the fact) helped save our reception when our tent came crashing down after a rainstorm. The drinks were great, service was wonderful!"
~ Laura, via The Knot 7/18
We love our merchants, and we thank them for their entrepreneurial spirit, work-ethic, and the boost that they give to their local economies. We believe that helping to promote their business is just another way that we at Bay State Merchant Services can express our gratitude for all that they do for the community.
On Cape Cod one company has been a beacon of reliability and warmth for decades – Cape Cod Oil & Propane.
read more